Living in Thao Dien, Sai Gon
If Phu My Hung resembles a movie set for a small scale modern Asian city, then District 2, especially the An Phu and Thao Dien areas, resemble Beverly Hills.
Known as the place where the rich, famous, and politically connected of Saigon reside, it is easy to see how this area, especially the Thao Dien hamlet, imparts this impression, with its narrow streets occasionally blocked by a parked Porsche Cayenne, by the numerous luxury cars gliding past Annam Market, and the many ornate gates formidably closed to passersby. Clearly, some of the most expensive real estate is in the small area adjacent the Ha Noi Highway.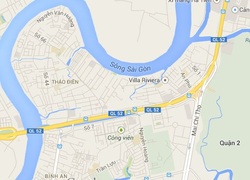 Cross the Saigon River Bridge, formerly known before 1975 as Newport Bridge, and head left, where you will encounter the expat enclave of Thao Dien. Here you find a hamlet in a sense that the wealth of the fair- weather inhabitants is displayed in quasi-French royal manner, providing residents access to exclusive gardens and pools, tennis courts, guarded compounds (gated communities), and pricey speedboats available for river trips into District 1. Like royals, so many expats live here only for part of the year, holidaying in cosmopolitan cities across the globe.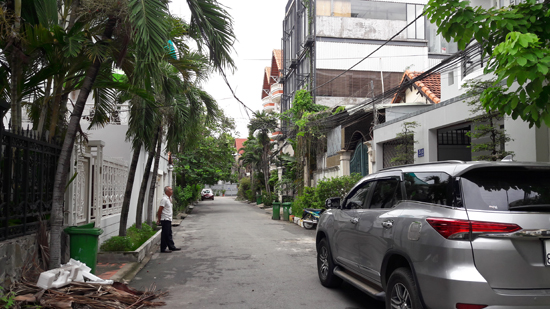 It also resembles a hamlet in another sense: people move about as if they live in a village, where, most of the time, one only lightly feels any governmental presence, even with the Communist Ward office visibly situated on Tran Ngoc Dien street. People ride their motorbikes and scooters without helmets as if the local road laws do not pertain to them. They act as if this is their own little town, governed by the expectations one would find in a small community. Pop into any shop and you likely will meet at least one friend or acquaintance, if not more. Standing with grocery bags tucked under your elbow and politely listening, you may find out more about your neighbor than you'd want to know. Gossip can regulate people's behavior more than an understanding of the laws of the host country. Such is life in a hamlet.
With the high concentration of Europeans, British, Americans, and Australians, it is easy to imagine they reside in a hamlet of another historical significance as well. Many of wealthy Vietnamese have built villas catering to the foreigners and earning the landlord, who may live in another district, a handsome income. Expats are sheltered behind barbed wire while paying high rents to both the wealthy southern Vietnamese residents and to the government, the Communist party. People say Vietnamese culture appreciates irony. It was not that long ago, during the American War as it is called here, villagers were required to live in barbed wire hamlets of a very different sort, ones meant the keep them from conspiring with their Northern cousins. Perhaps the Thao Dien location offers a further irony. The Saigon bridge was a final omen to America's intervention in the people's revolution. Now these same Americans inhabit the very place that was instrumental to the fall of Saigon.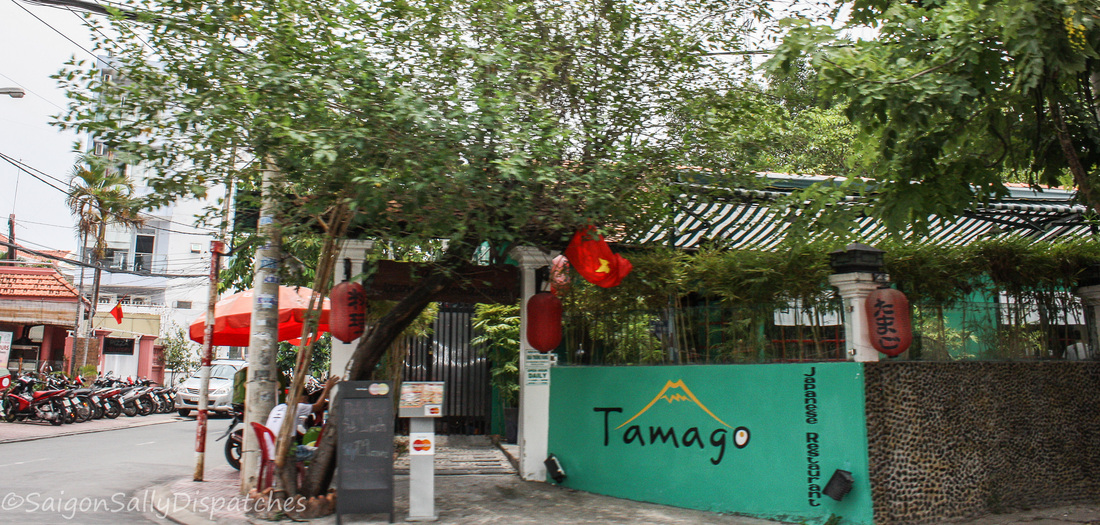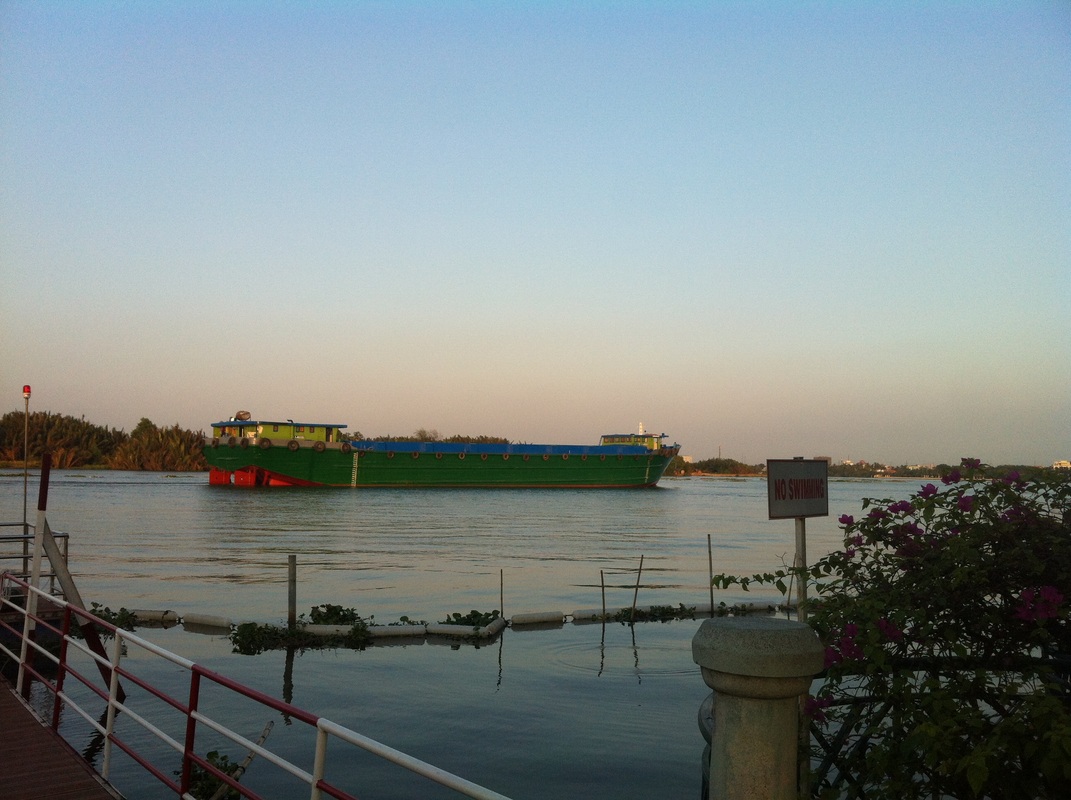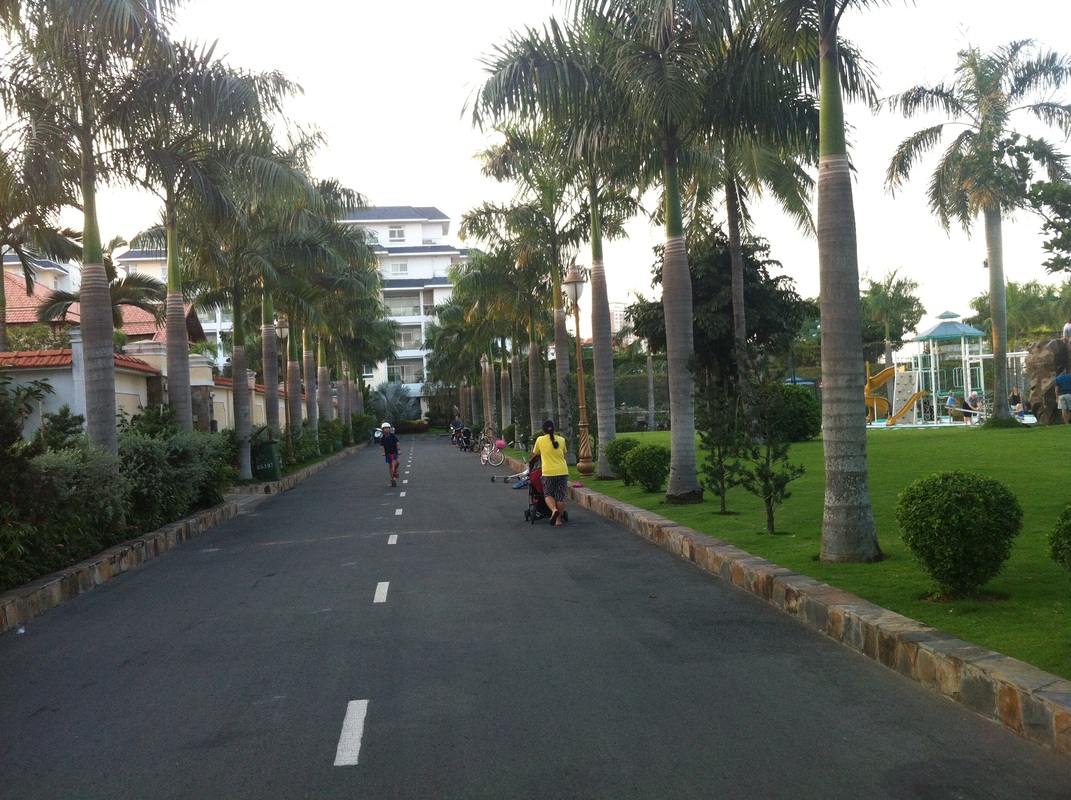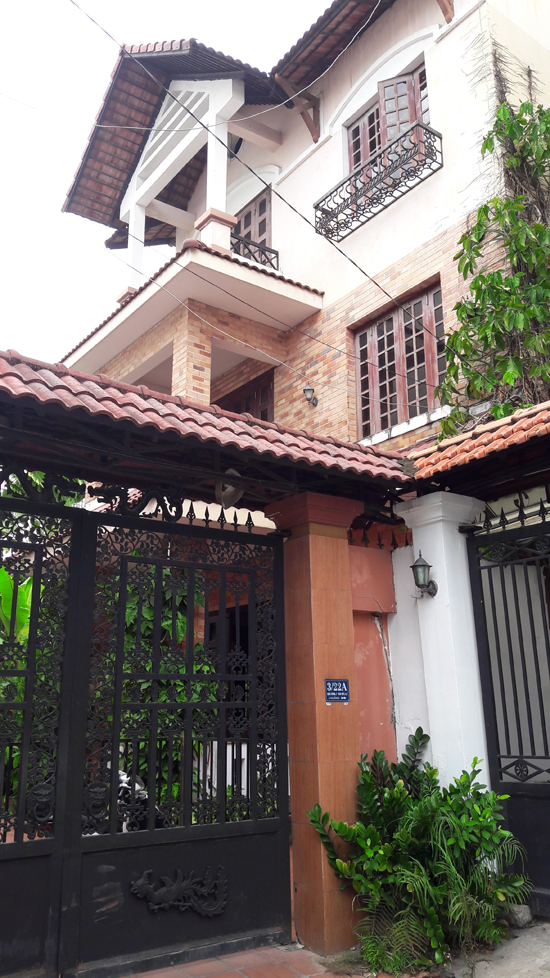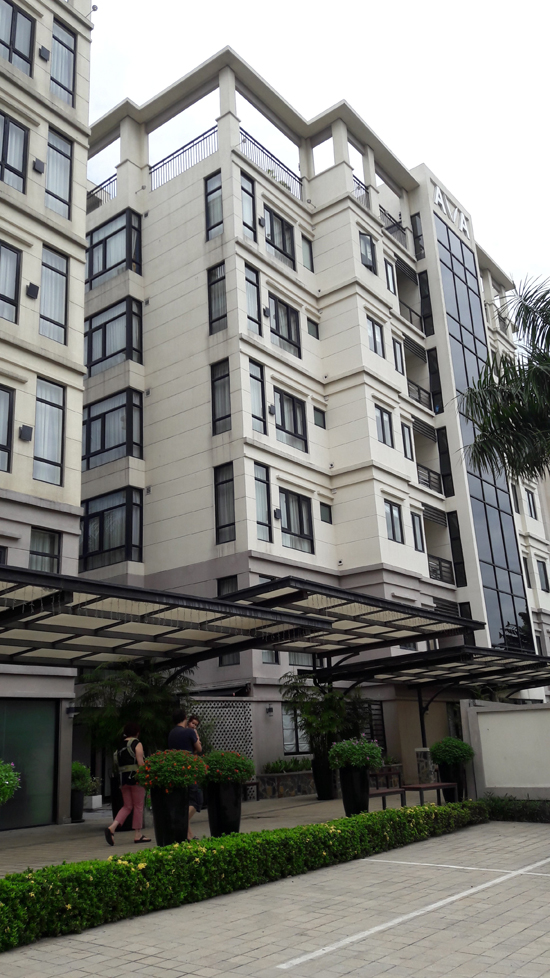 District 2 will expand and renovate over the next twenty years as the new downtown is built in the adjacent Thu Thiem area. In the meantime, more businesses catering to the foreign crowd grow....mainly in the form of apartment sky rises. Unfortunately, it may so happen that this area will resemble Phu My Hung and lose some of its cultural pulse.